Michaël shares his experience with the GORE-TEX INFINIUM WINDSTOPPER LIM Alpha Hood Haglöfs jacket
Haglöfs is a Swedish brand founded in 1914 by Wiktor Haglöf. It specializes in the manufacture of clothing and useful accessories for outdoor activities. Haglöfs is an ecologically invested brand. It therefore chooses responsible materials to reduce the environmental footprint of the products manufactured.
There Haglöfs company designs clothing, accessories and equipment suitable for skiing, snowboarding, hiking and mountaineering. Products of this brand can also be used for everyday life. Haglöfs is a complete brand. It manufactures and markets:
jackets, jackets, t-shirts, warm clothes;
shorts, pants;
hiking shoes and boots, everyday shoes, waterproof shoes;
hiking bags, ski bags, computer bags etc;
equipment (sleeping bags, hats, gloves, etc.).
Haglöfs clothing and equipment are often used for outdoor activities. They must be ergonomic, practical, light, easy to store and transport. Haglöfs therefore created the LIM "Less Is More" series. The clothes of this series are designed in such a way that they take up less space in the luggage. They are less heavy and much more resistant to nature's elements. Haglöfs goes further by creating LIM Z/T which has the characteristics of the L.IM series but better.
Introducing the Haglöfs LIM Alpha Hood Jacket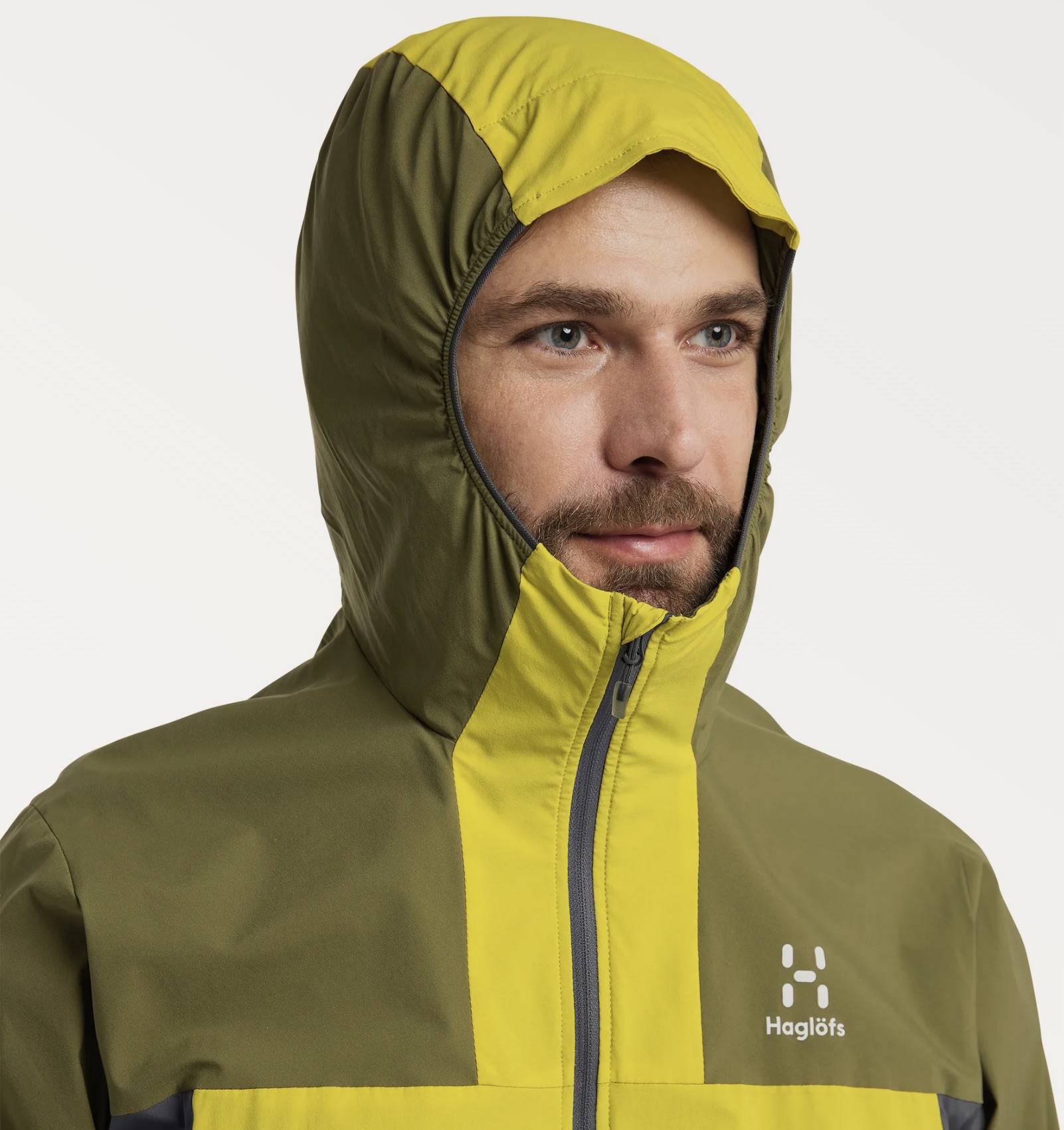 Haglöfs offers with the LIM Alpha Hood a lightweight jacket for smooth movement in cold weather while keeping you at room temperature without overheating. This softshell jacket has been designed to be versatile and suitable for many outdoor activities:
bike
trail
trekking
fast hiking
cross-country skiing, …. .
Special feature of the Haglöfs softshell: LIM Alpha Hood
For this softshell, Haglöfs has chosen to use 2 brands of materials renowned for their performance:
GORE-TEX INFINIUM™ WINDSTOPPER®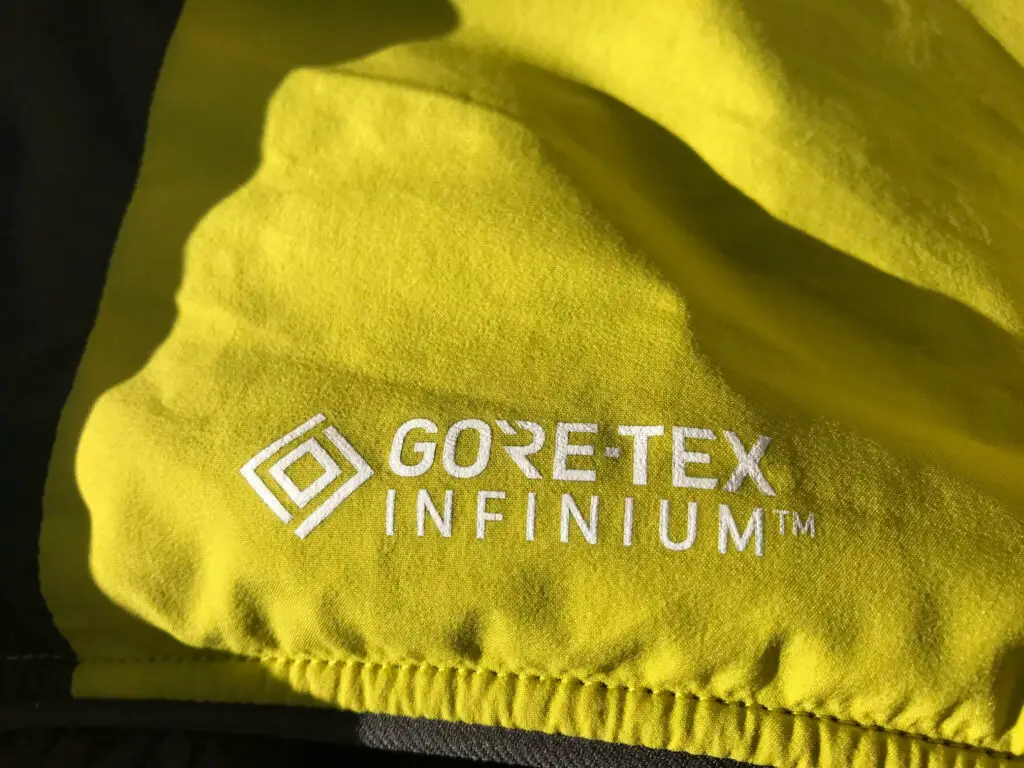 With its MAPPING construction (body mapping), the Haglöfs softshell in GORE-TEX INFINIUM™ WINDSTOPPER® is completely windproof, water resistant and breathable, providing protection from the elements without compromising breathability or freedom of movement.
POLARTEC® ALPHA®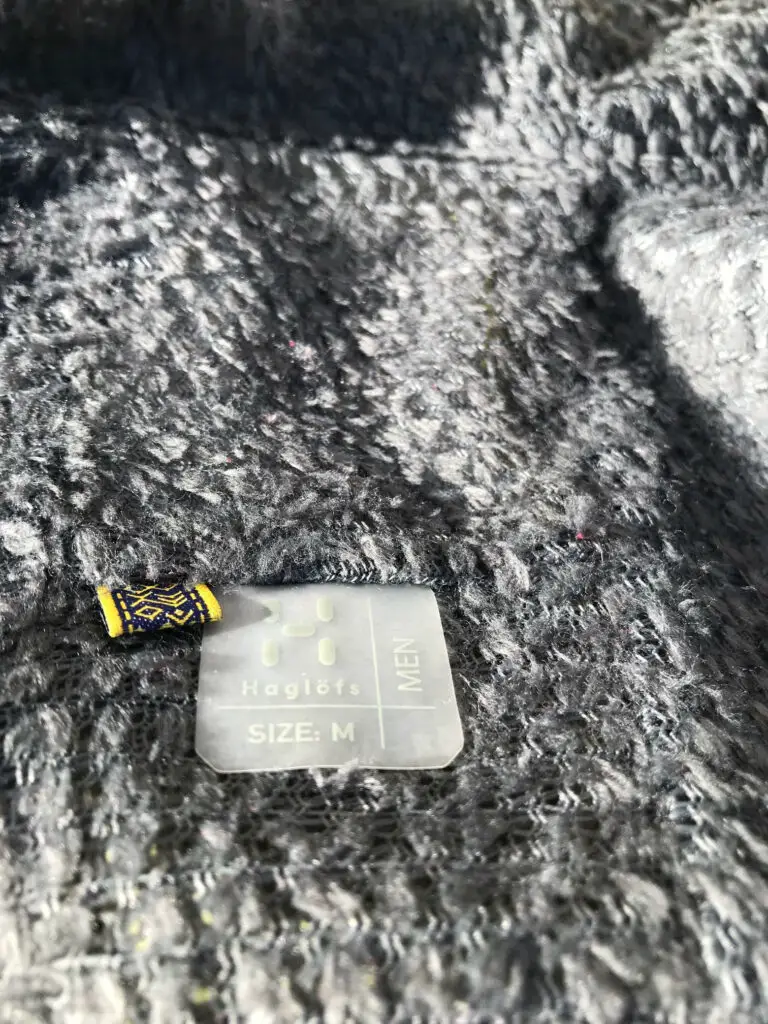 Featuring the latest evolution in synthetic insulation with technology Polartec® Alpha®, the LIM Alpha Hood offers an excellent warmth-to-weight ratio, remarkable breathability, very fast drying time and a high level of compressibility. A handy hood provides extra insulation when you need it.
Characteristic of the Haglöfs softshell
Athletic cut
Construction in body mapping
Wicks away moisture and provides consistent warmth
Breathable and ultra-lightweight
Well fitted hood
2 zipped hand pockets
Elastic cuffs and bottom hem
Reflective elements for safety
bluesign® Certified
Weight: 300g
Composition of the Haglöfs LIM Alpha Hood jacket
Main fabric: 100% Polyamide – 30D – 58 g/m2
Lining: 85% Polyamide, 15% Polyurethane – 12D ripstop – 44 g/m2
Insulation: 54% Recycled Polyester, 46% Polyester – 60 g/m2
Return to the field of the LIM Alpha Hood Haglöfs
The Haglöfs LIM Alpha Hood softshell is a jacket designed for the practice of active activities such as ski touring, trail running in cold weather, etc. This intelligent technology adapts to your effort while providing you with protection and comfort.
For my part, I tested it hiking, running and I left with the jacket on a trip to Morocco. I only had a t-shirt underneath. Sometimes a little thick and warm depending on the activity and the weather and sometimes very light.
Here is my experience with the LIM Alpha Hood from the Scandinavian brand Haglöfs
Travel to Morocco to discover the Oriental region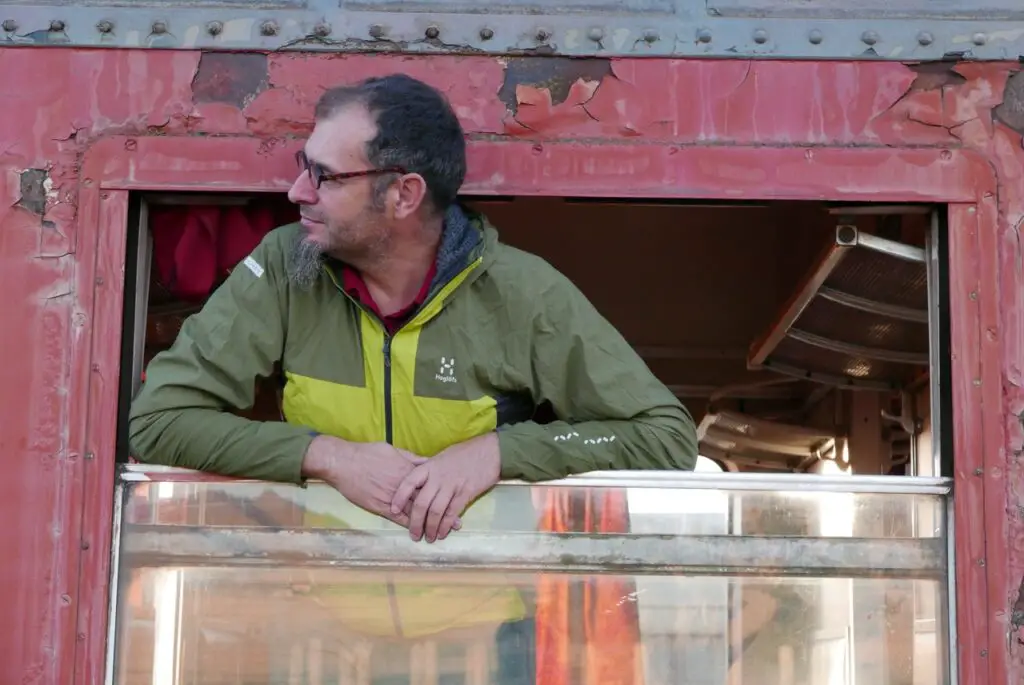 As I had just received the Haglöfs LIM Alpha Hood softshell jacket, it was a great opportunity to go with it to test it.
I had hesitated fearing that it would be a little warm for me with the fleece Polartec® Alpha® inside the jacket.
It was finally a magnificent discovery and completely adapted to my stay more than I had imagined.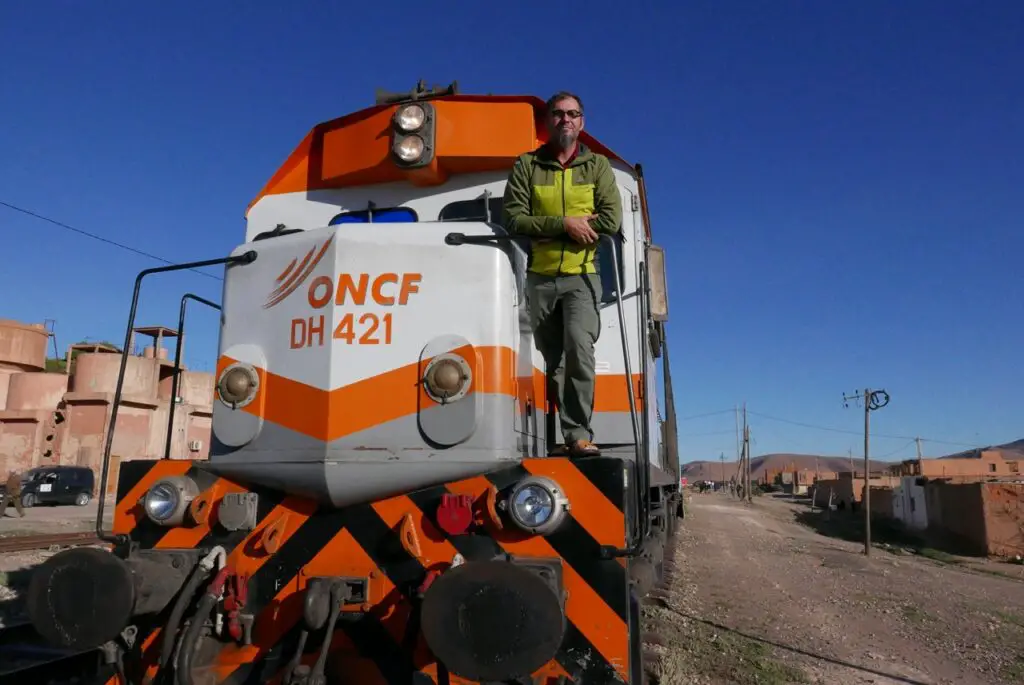 Left at the beginning of November, the weather was starting to be cool in France, I tolerated it well during the flight. As I arrived at night around 4am after 2 flights and 2 hours on the road, I was able to appreciate its gentle warmth when I was starting to get tired.
Throughout the week, we were roaming to discover the Moroccan Oriental region with an exceptional day in the Desert Train in the middle of the stay.
The weather in Morocco was very pleasant and the temperatures like a spring in the south. Nevertheless, we spent a few days by the sea with cloudier weather and sometimes wind. It was perfect to experience the extent of the jacket.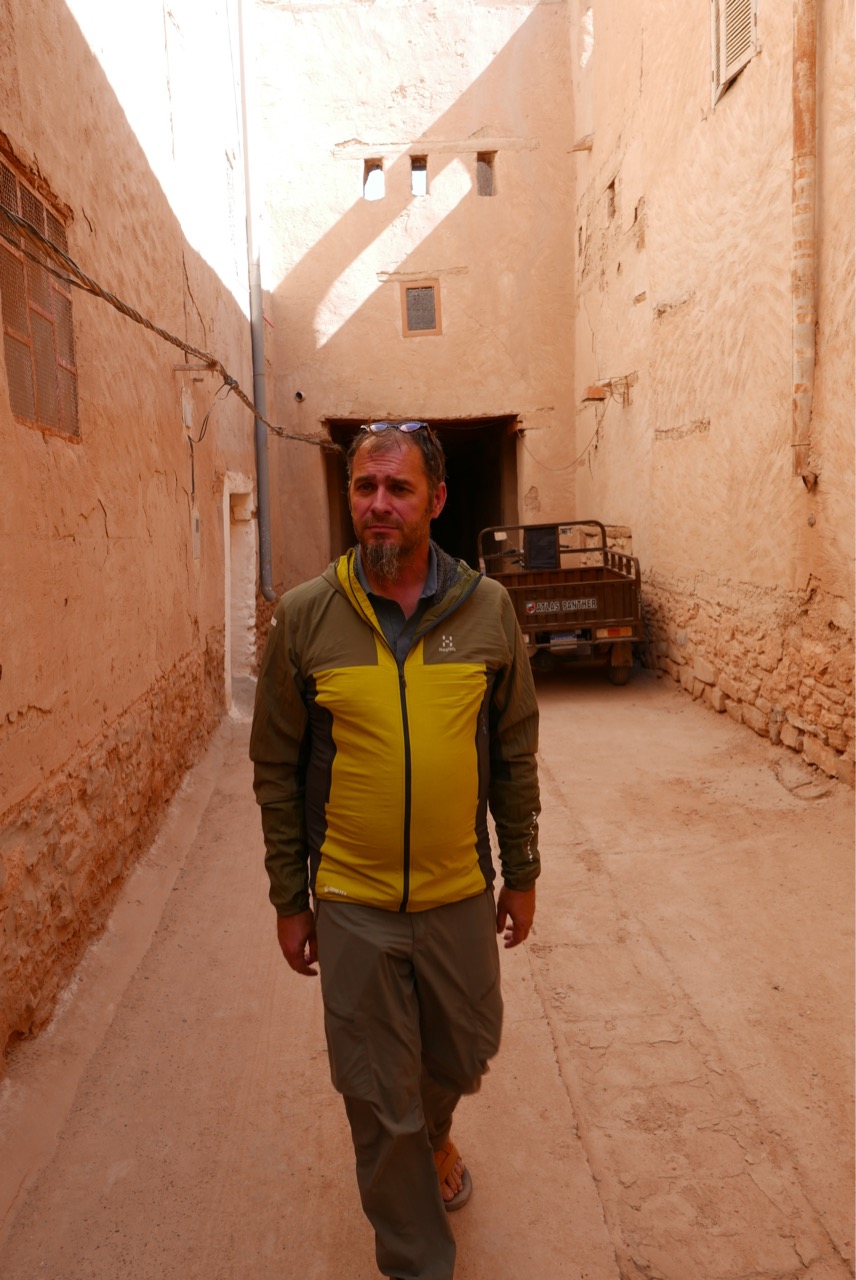 I was able to test its wind resistance, its breathability when we moved around during visits, and also its warm atmosphere.
I did not expect to wear it so much during this stay in Morocco.
A week of hiking between Cadaques and Collioure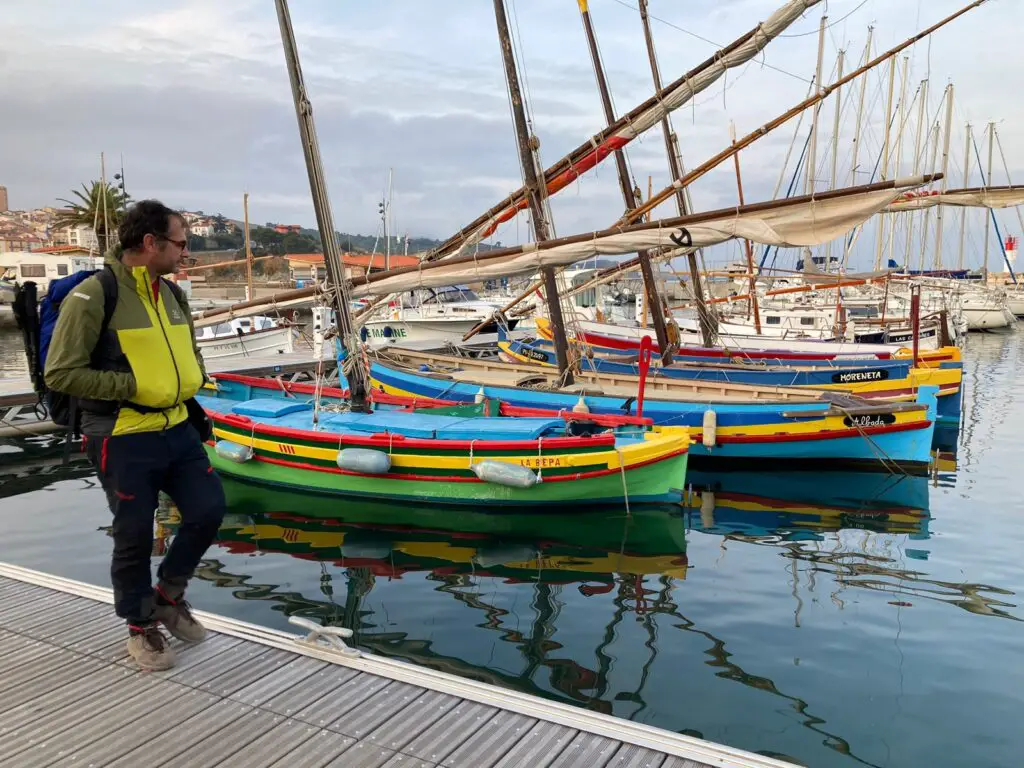 Between Christmas and New Year's Day, I was offered a hiking guide on the Collioure – Cadaques circuit. 6 day hike that I know well for usually doing it in the summer season. Another new opportunity to test the Haglöfs jacket in new conditions.
For this stay, we leave from Cadaques to Collioure. A route between sea and mountains on the vermeille coast.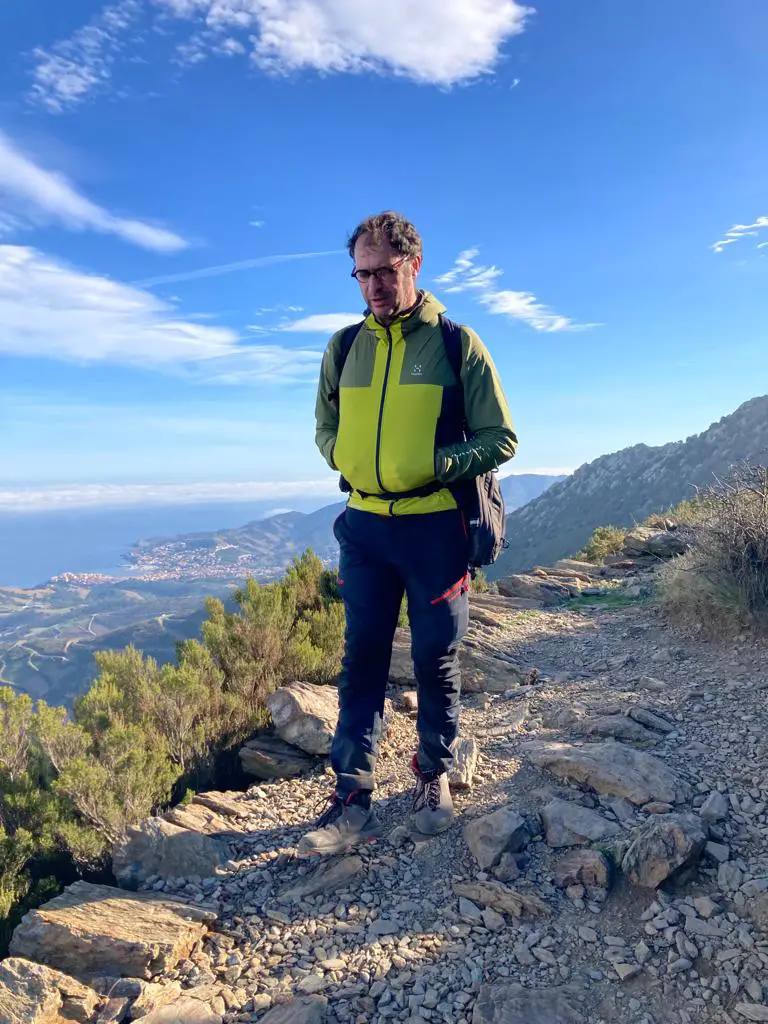 The weather conditions alternated between very overcast skies to very fine. The weather was on the whole rather "warm" for the season.
The wind was often in the game. Perfect for discovering the wind resistance of the LIM Alpha Hood.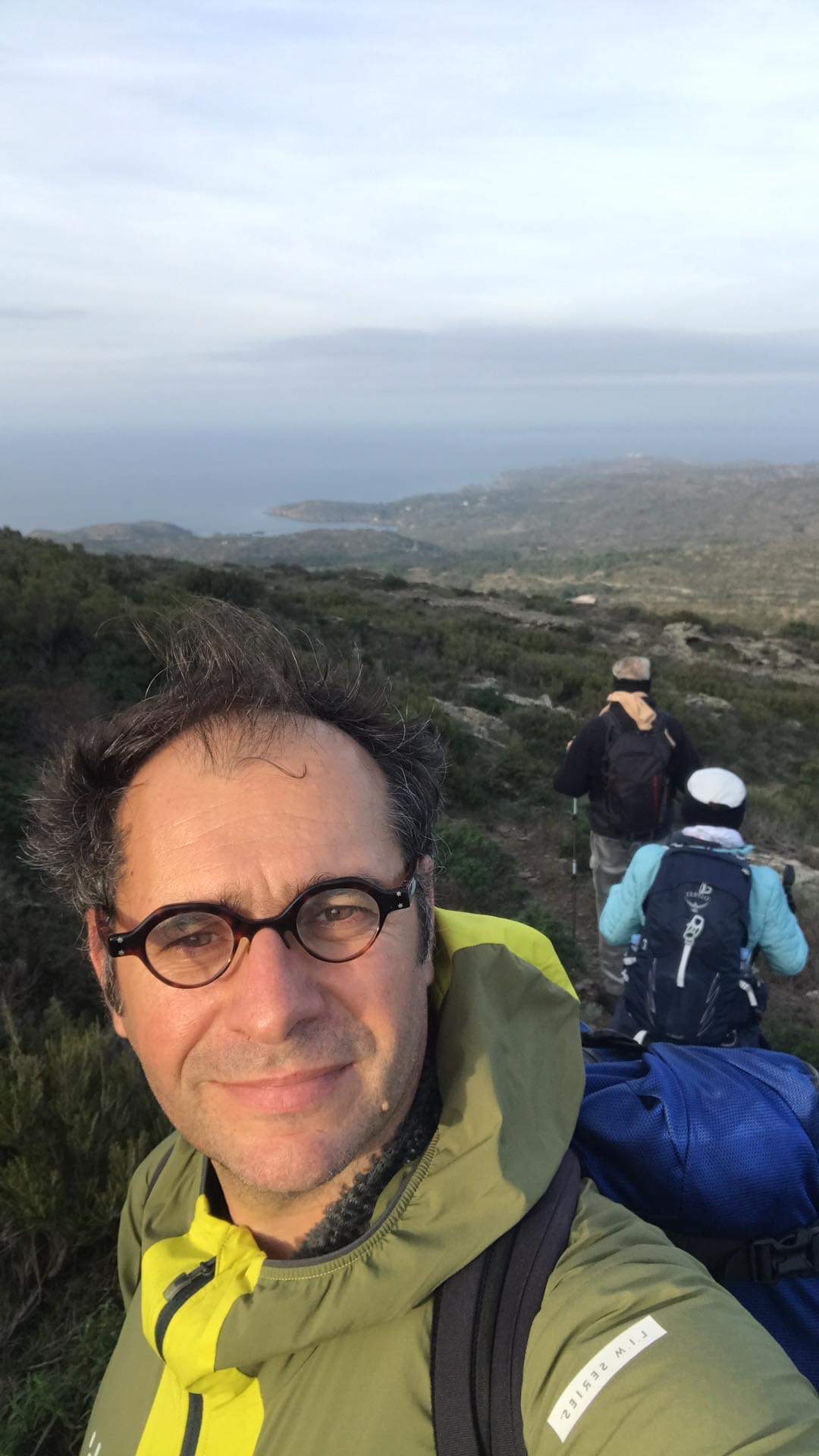 During a winter week without rain, I took advantage of the daily softshell supplemented by a down jacket for meal breaks.
Test of the Haglöfs softshell at Salagou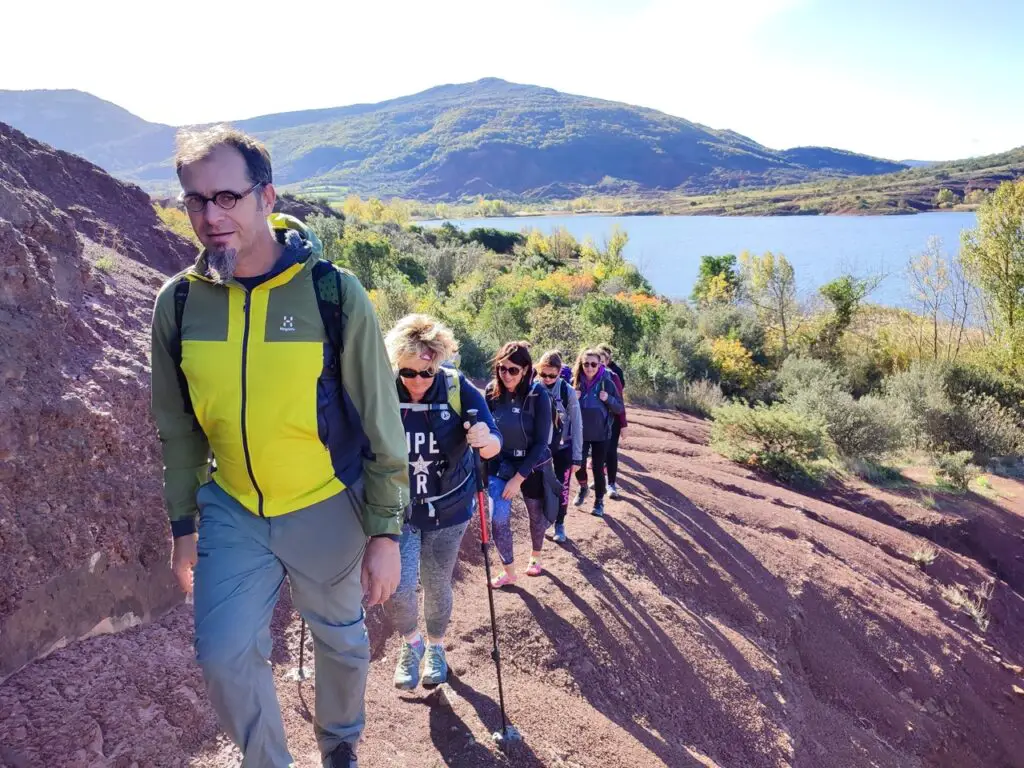 New field experience with this Hiking & Yoga day at Lac du Salagou in early December.
An ideal day for hiking Salagou. The weather was big blue, with cool in the morning and in the shade, enough sun to catch some color and down jackets could also be appreciated.
I felt super comfortable all day. The light breeze stayed outside, no feeling of being pierced by the wind. Perfect temperature even when stopping. The polartec fibers kept my atmosphere warm.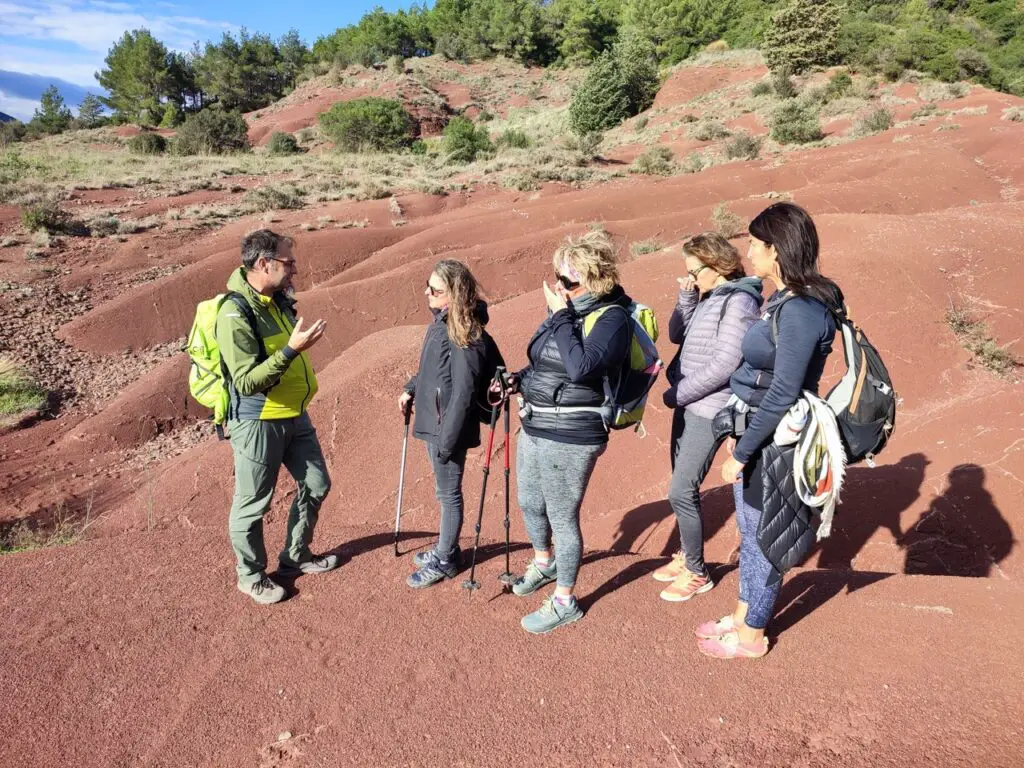 A jacket that I really appreciate when hiking, for its flexibility, wind protection and breathability.
Running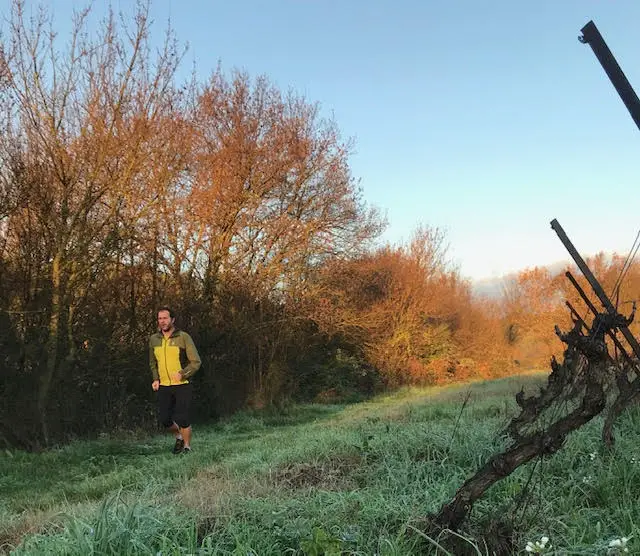 It also seemed important to me to test this Haglofs jacket to check its breathability. Excellent excuse to bring out my running shoes.
I made several outings from my home on 45-minute training sessions alternating between morning and evening in the first half of January.
The weather was quite cool and sometimes around 0°C some mornings. I just had a running t-shirt underneath.
At the start, I was not very hot but quickly the body temperature rising I was fine. I occasionally pushed the slider to see how the breathability worked.
I sometimes hit the limit where I was sweating faster than the jacket could transfer my moisture.
On the other hand, at no time did I suffer from the cold linked to the wind often present in the south.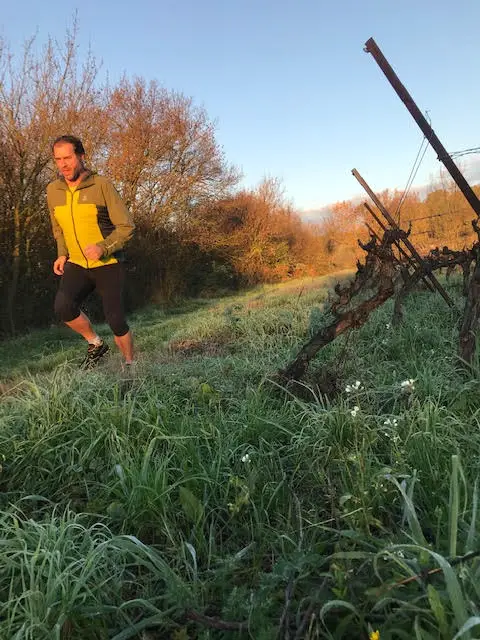 I was able to test it again on a February morning with a temperature between -4 and -6°C. I left with just a short-sleeved running t-shirt under the softshell. I started running with my hands in my pockets to stay warm. Quickly I found a "comfortable" temperature throughout my race. Even when the sun started to shine I was in the same warm mood.
I really appreciated the softshell during this moment of running in the garrigue and in the vineyards. And some nights I felt safe with the reflective strips.
Testing the haglöfs softshell on horseback riding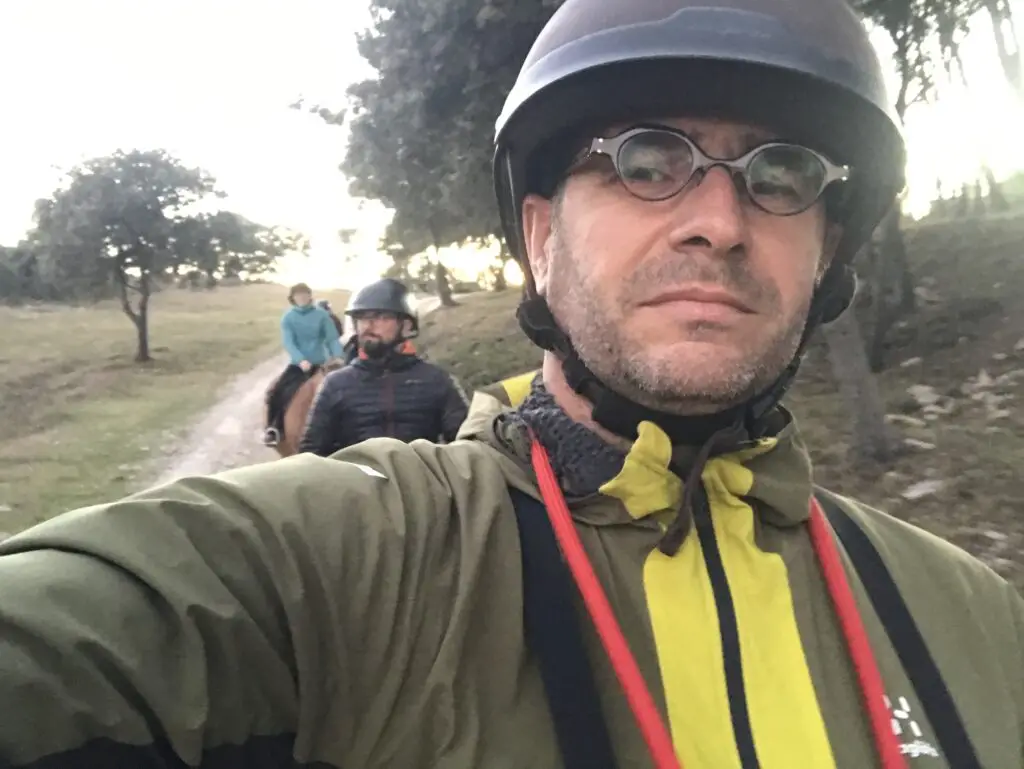 For the full moon of February 5, 2023, I had the opportunity to experience a horseback ride to see the sunset on the Pic Saint Loup and the rise of the moon.
The weather was the most windy day, slightly warm air. I hesitated for a long time to take my "big" Outpost fleece but finally I was tempted to take the LIM Alpha Hood jacket. I had in case or a light down jacket in a satchel.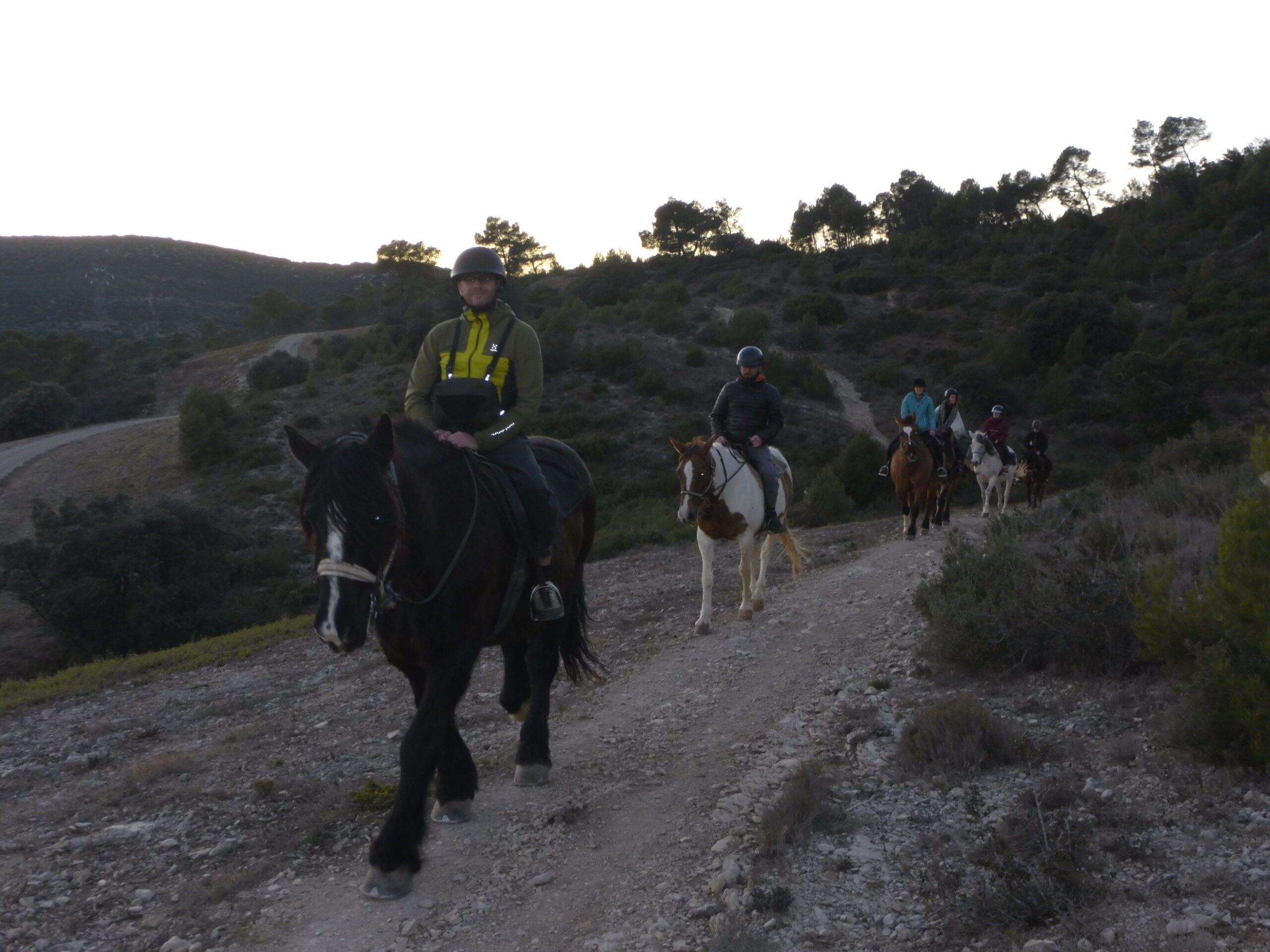 The experience, like the horseback riding, went wonderfully well. And I was able to check the efficiency of the membrane again GORE-TEX INFINIUM™ WINDSTOPPER® facing the wind.
One more confirmation that this jacket is very versatile.
Conclusion on the LIM Alpha Hood Haglöfs jacket in GORE-TEX INFINIUM WINDSTOPPER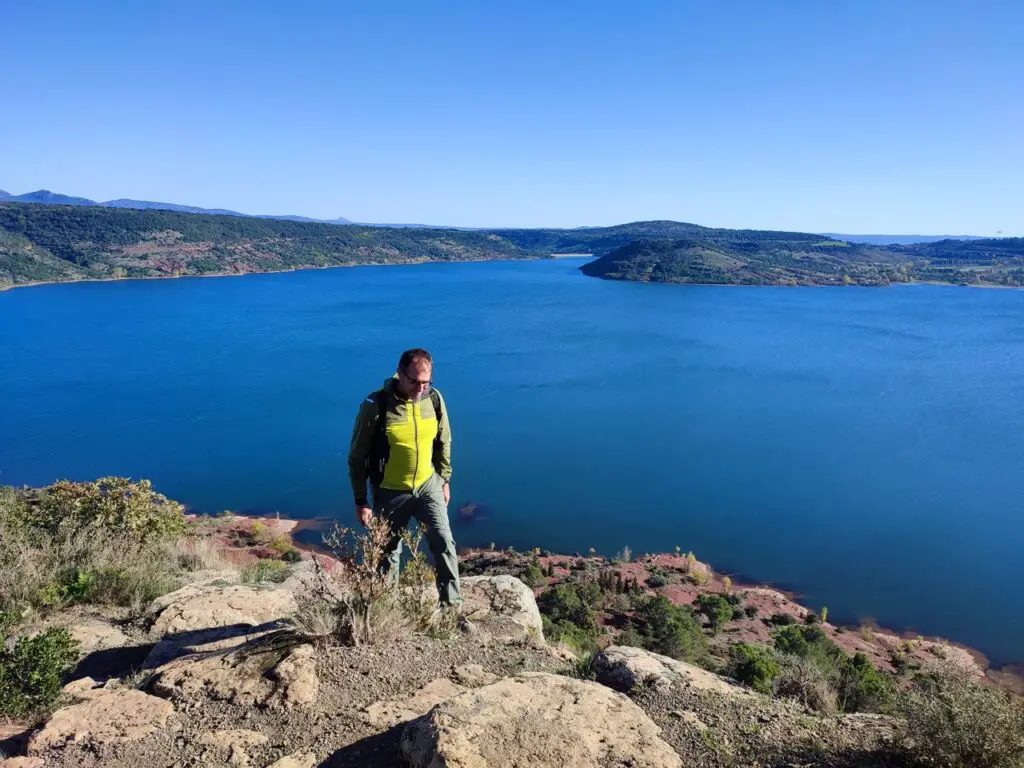 What to say after more than 3 months of testing the LIM Alpha Hood Haglöfs softshell in hiking, traveling and running…. that it is a jacket that I would surely not have invested in, thinking it too hybrid, too exclusive, too much and not enough at the same time…. and now that I have it in my wardrobe, I realize that it was the most worn jacket during this period.
I have not yet been able to test it in snow conditions such as ski touring or snowshoeing, I think it is perfectly suited for intense activities supplemented by a good down jacket in winter after the activity.
With this jacket you should not expect it to replace your down jacket or your Hardshell protective jacket. It is not rainproof otherwise the seams would be taped. Excellent water repellency, perfect wind protection, very good breathability on exertion and the warmth provided is very pleasant in winter.
I greatly appreciated its lightness, its fluidity in the movements, its compressibility. I think she will still accompany me on many outdoor activities and also travel.