The endowment fund RockClimber was founded in 2019 by the French Mountain and Climbing Federation (FFME). RockClimber's ambition is tounite the million climbers in cliff. But also the federal network and private players in order toact together to preserve natural climbing sitesexceptional French heritage, and promote outdoor climbing.
Climbing is a growing sport that brings together more and more climbers both indoors and outdoors. In order to respond to the environmental and security challenges imposed by the rise of climbing, RockClimber is investing to offer a sustainable development of climbing in France.
Climbing is a sport with strong values ​​defended by RockClimber
The challenge of RockClimber is D'unite all the actors involved aroundcommon goals :
preserve natural climbing sites French
promote rock climbing by making this activity accessible to as many people as possible, in the respect the environment.
Indeed, the cliffs and the climbing blocks that we climb are a common wealth to be preserved so that it remains accessible to all. RockClimber advocates the respect for this heritage. It encourages the behavior of climbers who see themselves as guests of the rocks, and not as simple users. Transmit these spaces to future generations in conditions where they can also invent their relationship with nature is definitely part of values ​​defended by RockClimber.
In climbing, as with most outdoor sporting activities, the security climbing sites is essential to the development and sustainability of practice. Securing the activity of course depends on site maintenance. But also the awareness of climbers to good practices and their knowledge of the risk. Safety is a major issue in rock climbing and a priority for RockClimber.
Climbing is practiced in fragile natural spaces.
Preserving the fauna and flora must be a constant concern for climbers. RockClimber encourages all actions aimed at maintaining harmony with the natural environment. And also which respect the principle of a reasoned and controlled development of cliff developments. But also all actions related to the education and awareness of climbers to the need to respect their playground.
Finally, RockClimber supports in the same way all the elements of the diversified palette which make the richness of our sport, namely:
the different types of site (discovery, sports, adventure playgrounds)
types of equipment (permanently equipped routes, routes for the practice of "trad")
free, artificial, sport or traditional climbing…
RockClimber is committed to the French cliffs through 4 missions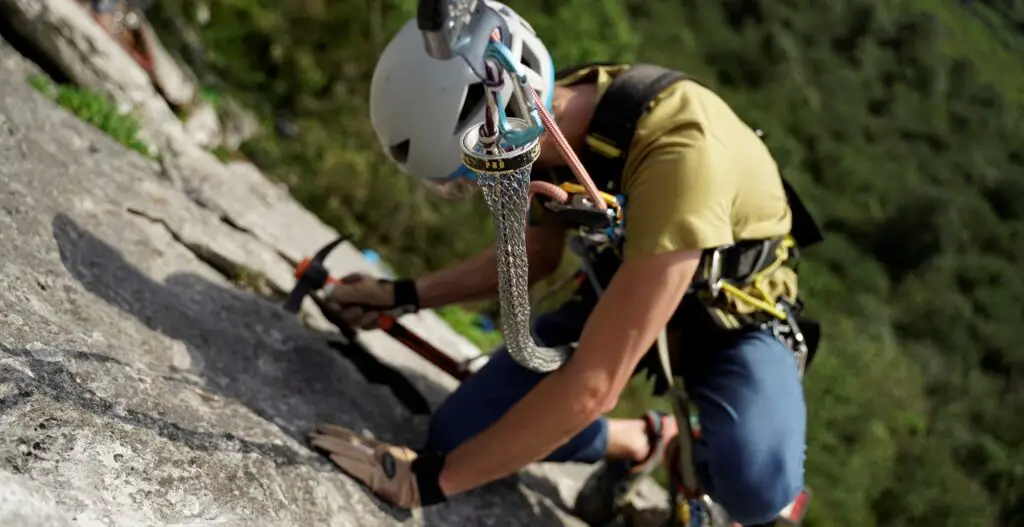 Develop and maintain natural climbing sites
Indeed, the main mission of RockClimber is to promote and develop climbing in natural sites. By promoting the development of cliffs and bouldering sites, the maintenance and upgrading of existing sites. In order to allow climbers to benefit from the best maintained practice sites possible, with quality equipment and monitoring.
Raising awareness and training climbers
Make climbers aware of environmental issues. And safe practice of rock climbing is one of the goals of RockClimber. Whether it is sports practice or site maintenance, the training of practitioners, supervisors and stakeholders is an essential condition for the sustainable development of the activity.
Protecting natural spaces
The natural climbing sites evolve each year according to their attendance and the natural phenomena of erosion. Through its actions, RockClimber encourages consultation processes between owners, communities, managers (ONF, reserves, parks, etc.), companies and climbers in order to guarantee development projects that respect fauna and flora. local, heritage, other users and adapted to the challenges of tomorrow.
Organize clean-up days
In its mission to protect natural climbing spaces and sites, RockClimber encourages actions " Clean-up day » . Days of cleaning and waste collection carried out near our practice sites: forests, cliff edges, approach steps. These events are open to as many people as possible, stay informed through the RockClimber social networks (Facebook and instagram).
How does an endowment fund like RockClimber work?
RockClimber is an association under the 1901 law which raises funds from private companies, public entities and private donors. All donations to RockClimber are eligible for a tax reduction of 60% of the amount of the donation for companies and 66% for individuals.
You too, climber and climbing fan, do you want to take part in its secure and reasoned development in France?
Don't wait any longer, become a consumer-actor!
The funds collected are donated:
associations
clubs
or any legal or natural person
wishing to carry a project that meets one of RockClimber's missions through calls for projects. Whether for :
finance the development and equipment of new sites
maintenance of existing sites
environmental protection operations associated with these
or any other action compatible with RockClimber missions.
Calls for projects have been launched since the dedicated page on the RockClimber websitebe careful.
Climbers support RockClimber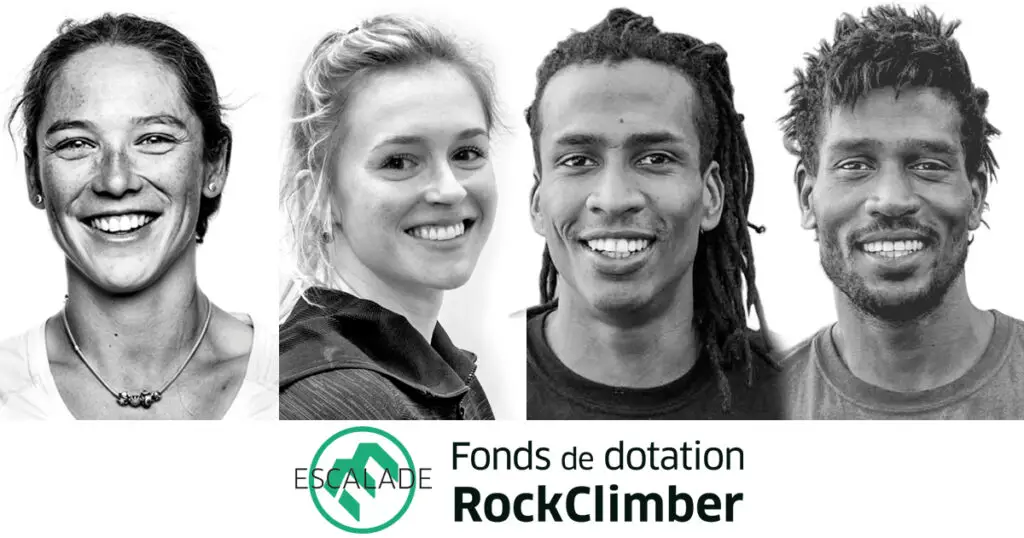 RockClimber is supported since its launch by several French athlete recognized in the world of climbing. Such as Caroline Ciavaldinithem Mawem Brothers, Paul Jenft or Julia Chanourdie. They each have their own practice, more or less consuming rock, but all agree on the commitment that the climber must have in his practice to support a serene development of climbing and have committed themselves to RockClimber to promote it. .
In order to carry out as many projects as possible, RockClimber is actively seeking private partners, several companies have already invested in their own way with RockClimber: Experience Outdoor, Simond, CamptoCamp.org. It is by combining the forces of all those involved in climbing that RockClimber will be able to defend its cause.
RockClimber therefore collects funds throughout the year and then redistributes them through calls for projects. This operation makes it possible to finance projects throughout France. And of different natures in order to respond as accurately as possible to RockClimber's commitments: to preserve the heritage of natural climbing sites and to promote the practice of outdoor climbing.